WMI Volunteers
Do you have a special skill or talent and a passion for empowering rural women?
If the answer is yes, then you may wish to explore volunteering with WMI.
Over the years, WMI has hosted highly experienced volunteers who have contributed to our loan hubs and the local communities we serve in a variety of different ways. From organizing medical outreach missions, to conducting historical research, to creating advanced business plans for growing enterprises, volunteers have lent their time and talents to help empower rural women and their families. Our volunteers have donated thousands of hours of effort and expertise!
If you have an idea for a volunteer project and would like to inquire about volunteering with WMI, contact us at: wmicontact@gmail.com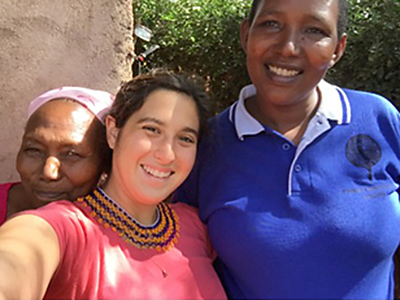 Past Volunteer Projects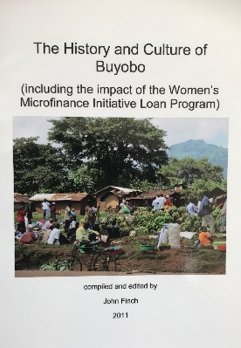 An anthropologist from George Washington University, traveled to Uganda for three weeks to conduct interviews with village elders, borrowers, and WMI leadership to assess the impact of the loan program in rural Buyobo. His 50-page book, The History and Culture of Buyobo, is a fascinating study based on contemporaneous conversations and is featured on the WMI website. Click to View
A recent grad of the University of Wisconsin, where he received degrees in Finance and Risk Management, Will spent 2 months conducting a series of case studies on the successful businesses built by our borrowers to gain an in-depth understanding of their day-to-day operations and brainstorm plans to help the businesses grow.
A Swiss resident, Nicole graduated from the University of Geneva and then spent 3 months in Buyobo providing systems operations support and training to our local managers. She streamlined WMI's reports and budget materials. And to her credit, while in the village she learned the challenging custom of transporting gourds on one's head.
Skilled medical professionals from Mbale routinely conduct medical outreach clinics at WMI's headquarters in Buyobo and at our other sub-hub locations in eastern Uganda. Using our facilities, they screen villagers for cervical and breast cancer, HIV/AIDS, high blood pressure and vision issues.
The staff of Sun24 graciously volunteered their time and expertise to show women in our loan hubs how to use simple metal grates beneath their 3-stone cook stoves to reduce cooking fuel, smoke and fumes by half. The ladies were amazed at the amount they could save on charcoal and firewood as well as the health benefits achieved by cooking more efficiently.
A graduate of the University of Manchester, where she studied Law and then switched her career focus to development and human rights, Hilary spent 2 months in Buyobo to work with young women. She developed a program to teach girls how to create re-usable menstrual pads out of affordable and long-lasting fabrics commonly available in the local community, with the aim of helping young women manage their menstruation in a dignified and hygienic manner.