Board of Directors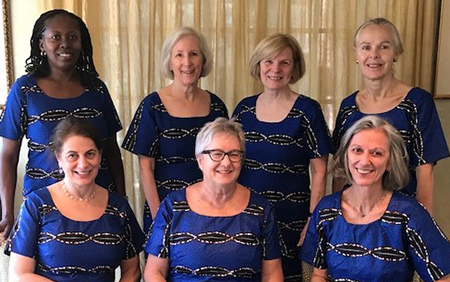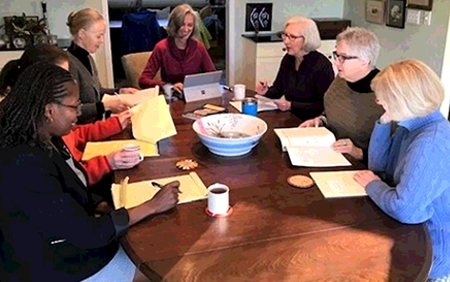 The WMI Board serves on a volunteer basis. It is a working Board that provides its expert management input to the organization on a regular basis.
Robyn G. Nietert
President
A native of Long Island, New York, holds a B.A. from George Washington University and a J.D. from the National Law Center at George Washington University. For over 25 years she was a member of the Washington, D.C. law firm of Brown, Nietert and Kaufman, which specialized in telecommunications law, with a focus on innovative wireless technologies. She is also a founder and principal of American Capital Partners Company, which specializes in mergers and acquisitions of high speed broadband facilities. During her career, Ms Nietert has represented pioneering telecommunications industries before the U.S. Congress and federal agencies, and has participated in crafting federal legislation and agency rules. She is a member of Bradley Hills Presbyterian Church and has served on the Board of Directors of the Carderock Springs Club. She has organized several non-profit education foundations and served on their boards of directors, including the Walt Whitman High School Education Foundation. In 2007, she founded WMI and serves as its president.
Jane grew up outside of Boston, Massachusetts and holds a B.A. from Georgetown University and a Masters degree in Public Health from Johns Hopkins University. She has been involved in the health care industry for over 25 years. Currently, she is an executive with a Washington, D.C. area global health care consulting firm and specializes in marketing programs for the biotechnology and pharmaceutical industries. She is a member of Saint Bartholomew Church.
Jane E. Erikson
First Vice President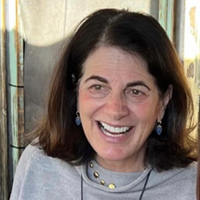 Elizabeth Gordon
Vice President
Elizabeth was born and raised in Bethesda, Maryland and holds a B.A. from Tulane University and an MBA in finance from George Washington University. She has been involved in the real estate finance/development business (predominantly multifamily, seniors, low and moderate income housing) since 1985 and currently works for Fannie Mae in Washington, D.C. She is the President of the Herb Gordon Foundation for Gastrointestinal Cancers, serves on the Board of the Washington Hospital Center Foundation and is a former treasurer of the Pyle Education Foundation.
Deborah is originally from New York and holds a B.A. in Psychology and an MBA in Finance and Investments from George Washington University. She spent her career in corporate and personal financial planning, working at the American Bankers Association, Neighborhood Reinvestment Corporation, and Fannie Mae, and was a Certified Financial Planner and registered securities representative for the past 15 years. She has served on numerous local boards and volunteer organizations.
Deborah W. Smith
Treasurer
Teresa Ciccotelli
Secretary
Teresa, originally from rural central Pennsylvania, was raised in Virginia and holds a B.A. from Rutgers University (Douglass College) and a J.D. from Notre Dame Law School. Formerly a corporate attorney for 30 years with international companies, most recently with Saint-Gobain's US offices near Philadelphia, PA. She was a founding member of Saint-Gobain's Women's Network, served on the Board of the Delaware Valley Corporate Counsel Association and is a former President of Buck + Doe Trust, a land conservation trust with over 10,000 acres of open land under conservation easement in Pennsylvania.
Beatrix is a native of the Netherlands and a graduate of the European Secretary Academy (Dutch, French, German, English and Spanish). She has over 30 years of experience in project management, office administration and teaching of office administration and Dutch language and held positions at the board of the Netherlands Association and as Chair of Walt Whitman HS's Intercultural Committee. Ms. Van der Vossen recently retired from the Netherlands Constituency at the International Monetary Fund in Washington, D.C.
Beatrix van der Vossen
Recording Secretary
June Kyakobye
Special Advisor
June, WMI's special advisor for the Buyobo Project, is a native of Uganda. She holds a Bachelor of Business Administration Degree (Accounting), from Makerere University Business School, Kampala, Uganda and a MSC in Management (Project Management), from the University of Maryland Global Campus. She was a Uganda national table tennis player from 1983 - 2001. She worked at SGS (Societe Generale de Surveillance) Uganda Limited in Kampala, Uganda as a Chief Accountant for 9 years before joining the Pan American Health Organization/World Health Organization (PAHO/WHO) in Washington, D.C in 2001, where she is currently working as a Finance Specialist.