All Locations
WMI's Tanzania Loan Program Operations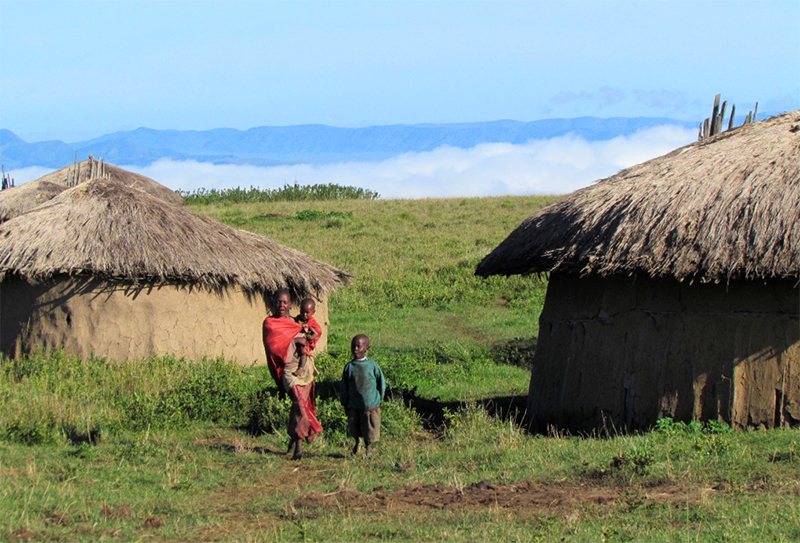 The largest country in East Africa, Tanzania is famous for its expansive stretches of wilderness and Serengeti National Park, the site of the largest annual animal migrations in the world. With a growing population that surpassed 60 million in 2020, Tanzania still has vast rural areas where village-women make their homes. The country has over 100 ethnic and linguistic groups, which can make grass-roots development work challenging. WMI works in two different regions of the country.
Ngorongoro District
Alaileli, Nainokanoka, Naiyobi, Mto wa Mbu and Esilalei Wards
WMI started the first loan hub in Tanzania in 2013 in conjunction with the local NGO, Masaai Partners. We collaborated to combat the extreme poverty and discrimination experienced by Maasai women in the Ngorongoro Conservation Area, who had been relocated to this desolate area from their traditional tribal lands. The Masaai are the only tribe that live in the NCA, which features the largest inactive volcanic caldera in the world - the crater is over 2,000 feet deep, with a floor that stretches over 100 square miles. This African wonder is filled with nearly every species of animals found in East Africa, making it a major attraction for tourists visiting Tanzania.
The area where the women now live is highly regulated - access to outside visitors is limited and expensive. Agriculture is restricted and water is scarce. They do not live in the highly trafficked tourist corridor but are rather quite isolated and have few resources. Even with these severe limitations, women in the loan program have launched successful businesses, increased their income, accumulated savings and significantly improved their household living standards.
Girls in Alailelai Ward are raised primarily to be wives and mothers. Over 50% of the women in WMI's program have more than six children and over 20% have more than nine children. If a mother's life improves, she elevates her children with her. 100% of the borrowers in Alailelai reported that their involvement in the WMI loan program allowed them to provide more shoes and school uniforms for their children, as well as more meals.
One of the main impacts of the loan program in this area, in addition to income generation, is the increasing autonomy women experience when they run a business. Women gather each market day to sell their livestock, agricultural crops, beadwork, used clothes, and hand-made dresses. They trade news and information as well as business concerns and ideas. In loan group meetings and at trainings they can discuss common problems and solutions with one another. This type of collaborative empowerment helps women support each other while they negotiate the never-ending challenges of running a rural business in an isolated region.
In 2015, WMI further expanded operations in the area NCA area by partnering with Korongoro Community trust' (KCT) and the British non-profit WTWT, to bring loans, training, adult literacy classes and health education to the local women in the wards surrounding Alailelai. Because the Maasai today are leading similar lives to their ancestors hundreds of years ago, much of their economy is based on the trading of goods and animals; they do not have experience with fixed businesses, bookkeeping or finance. WMI is providing the additional training and support the women need to attain these skills sets so that they can learn operate their loan hubs independently.
Tribal women are not commonly raised to be leaders. Instead, they are raised to be wives and mothers. Maasai girls are given important domestic responsibilities at ages as young as 5 and often bear children before they reach adulthood. With the launch of the WMI loan program, the women showed a sincere desire to utilize all the resources the program would offer; it is clear that these women have the ability to be pivotal agents of change in this community.
Special Projects - In conjunction with the loan program, WMI also supports health outreach to local families. Mbario, a young Maasai woman whom WMI helped sponsored through Medical College, has now completed her Clinical Officer training and joined our local team. WMI continues to fund health outreach trainings to the women in the region.
She is passionate about teaching and hosts classes for the women, covering family planning, vaccinations and basic sanitation. She also teaches classes for students on the effects of child marriage and female genital mutilation. Providing this information to students is helping change local attitudes that perpetuate gender discrimination.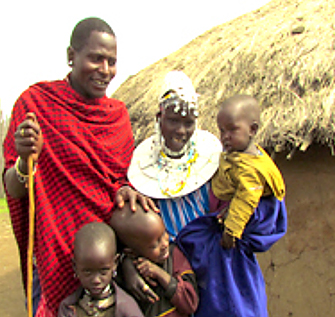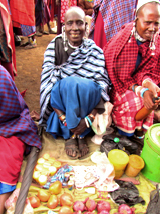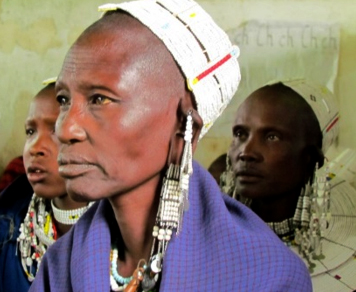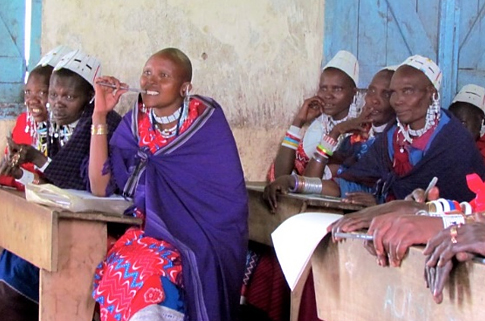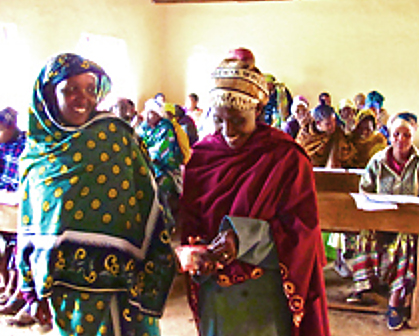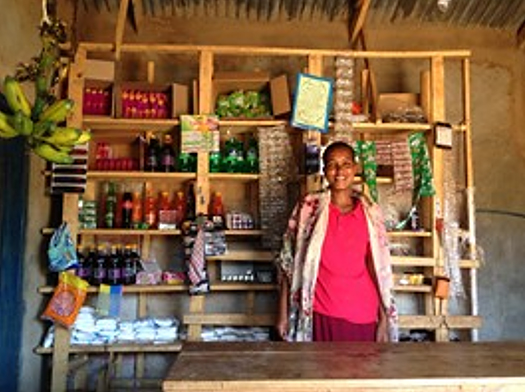 Arusha Region
Karatu District
Only about fifteen minutes from the rim of the Ngorongoro Crater and two kilometers from the town of Karatu, is the small village of Tloma, where women trace their ancestry back to the Iraqw tribe that inhabits this region. While the Iraqw have their own traditional language, many in Tloma have adopted Tanzania's national language and speak Kiswahili, reflecting the relatively progressive nature of the Tloma community.
Because the village is less isolated, the community is more integrated with the country's overall development (compared to more traditional tribes like the Maasai); nevertheless, most families are extremely poor, living on an average household income of less than $1 per day. Typical families engage in subsistence agriculture (maize, beans and soybeans) and raise livestock for home consumption and sale.
Tloma's economy is active, which means the women in WMI's program have some experience buying/selling of goods. Their problem is access to capital to expand their businesses. With spirit and determination, the ladies welcomed the WMI loan program as their opportunity to improve their earning potential and household living standards.
Although the villages are rural, the women have formed a strong network between their communities. The women are very entrepreneurial and cooperate in selling their products, which extends their market reach and reduces spoilage and waste. The loan program here has been expanding steadily - the revolving loan facility now serves hundreds of village women in the area.
Special Projects - In 2020, the first group of women in several of our Tanzania locations finished their two-year cycle and graduated from the basic loan program. The staff organized a ceremony to honor their achievement, with congratulatory speeches by local government officials. WMI and its partners presented the women's group with four sewing machines for a new cooperative venture they proposed on their own. Plus, the manager of the local branch of Exim Bank offered the graduates fee-free bank accounts, which the ladies greatly appreciated!