All Locations
WMI's Kenya Loan Program Operations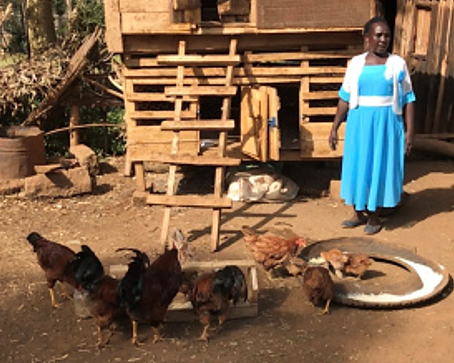 With spectacular wildlife and world-renown national parks, Kenya has the largest economy in East and Central Africa. Nairobi is a bustling capital city of skyscrapers and international businesses. Yet it is a country with extreme income inequality and village-women have been largely left out of the country's economic development.
WMI started loan hubs in Kenya in 2011 to combat the financial isolation and discrimination experienced by rural women in the western and central regions. Partnering with local women's groups that operate the loan program on a day-to-day basis, WMI borrowers have experienced significant improvements in their household living standards and their personal/business skills.
WMI works in three different regions of the country.
Central Kenya
Meru County and Laikipia County
Partnering with women's groups that work with the community outreach team at Lewa Wildlife Conservancy, WMI is helping expand the pioneering concept of community conservation that was so successfully introduced by Lewa to the villages surrounding the Conservancy. Starting in Ntumburi and Ngarendare villages in 2011, WMI's experienced Buyobo team travelled from Uganda to train the first borrowers here. Joining forces with Lewa three years later, we now regularly serve over 1,000 businesswomen in this region.
This is a very rural region with limited resources and infra-structure. Poverty in this area is exacerbated by a lack of sufficient water and an increasingly dry climate. This makes farming difficult and greatly affects the health of villagers. Along with malnourishment, diseases such as malaria, typhoid, and HIV/AIDS are common.
Many of the people in this central area are Maasai and Samburu, with a traditionally semi-nomadic lifestyle, revolving around cattle-raising as a source of wealth and food. The Meru people also live here are more traditionally engaged in farming. The dominant social structure is patriarchal, with men making the major decisions. Men are born to be warriors and women take on most of the household responsibilities. With the WMI loan program we see these roles changing gradually. Women are becoming more independent and husbands are assisting their wives with their businesses as well as with household chores.
"Sometimes they call us women the same word that they use for donkey. We are seen as work animals. A woman's life can be so miserable. You are expected only to have children and keep the animals. Your husband hardly allows you to leave the compound. You know life to only be hard work and no reward. I saw my mother live like a slave and my older sisters and I knew I would never allow myself to be put in that position." - Pamela Kilua (WMI loan hub founding coordinator)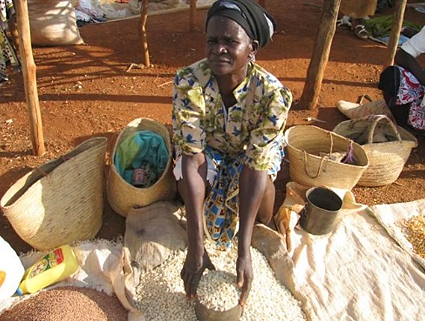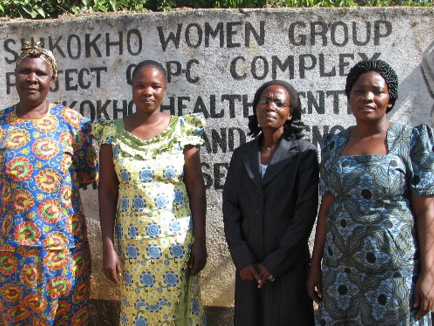 Western Kenya
Western Province
In 2012, WMI provided resources to establish a loan hub in Shikokho in the Western Province of Kenya. Situated near Lake Victoria, the climate is very tropical, with lush forestry and rolling hills. Agriculture drives the economy, along with trade and livestock. Poverty and literacy are major regional issues. Malaria is prevalent, especially due to the tropical climate, and HIV/AIDS is a major problem as well. Most of the people are Bantu speaking, sharing languages with Eastern Uganda.
Women are critical to the well-being of the communities: their responsibilities include not only taking care of the children but providing economic support for the family as well. Most women have some type of agriculture-related small business. On market days their products flood the stalls in the village centers.
WMI partnered with Chevy Chase Presbyterian Church to provide training, resources and back up support on the loan hub launched through the church's connection to local women's leadership groups. Operating since 2012, the loan hub here continues to provide financial resources to the rural women in the area by recycling repaid loan funds. WMI leadership in Buyobo continues to provide back-up support to the local management team on the ground.
Southern Kenya
Masaai Mara
In 2020, WMI launched a new loan hub with Maasai women in Aitong village, adjacent to the Maasai Mara. The Maasai who live here are traditionally semi-nomadic pastoralists, shifting grazing lands for their cattle as the seasons change, but with the economic realities brought by modern life and climate change, many have settled in areas adjacent to the wildlife conservancies that now dot their ancestral homelands.
The Maasai continue to live in close harmony with the local wildlife, sharing grasslands with herds of antelope and buffalo and the lions, leopards and cheetah that hunt them. It is not unusual to see older Masaai children standing guard over a boma filled with cattle while lions devour a freshly-killed antelope near-by.
The first loan program members are mostly operating very small businesses that need capital infusions to grow: small kiosks, a book-shop, bead and horn jewelry, agro-chemical supply, second-hand clothes, and creating Maasai Shukas. While only numbering several hundred permanent residents, Aitong village hosts 6,000 sellers and shoppers every Thursday when the weekly market operates from dawn to dusk and draws traders and customers from across the region. This is the main opportunity for women to sell their goods.
Our experienced team from Buyobo traveled to Aitong to train the ladies there to run the loan program and manage their businesses. Then just shortly after the first 40 borrowers received their loans Covid hit and the government shut down all business operations. Almost every family had a member involved in the tourism industry and that income disappeared overnight. Soon the entire community was experiencing food insecurity.
Our local women's group partner alerted us to the dire situation and WMI was able to provide support to its newest loan hub. We conducted a very successful food distribution outreach to the women in the loan program as well as needy families in the community. Flour, sugar, cooking oil, beans, maize, rice and greens were purchased in large quantities and divided among the households based on the number of children. The support we were able to provide helped see families through the downturn and the loan program is continuing to reissue loans as they are repaid.